Technology Upgrade for Business
New Apps are available on the App Store and Google Play store.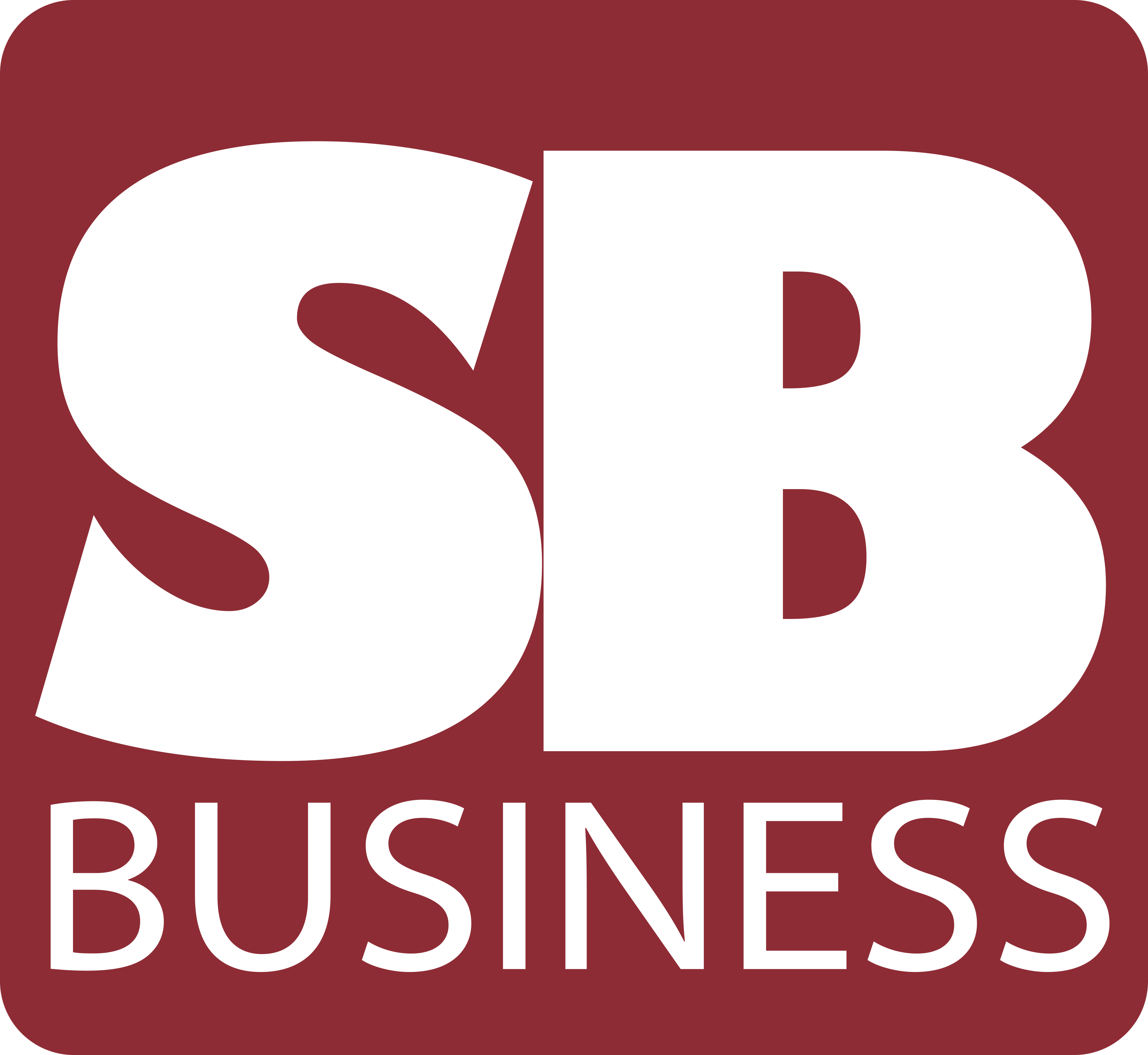 Select the app store that is right for you
Technology Upgrade Information Guide & Business Client FAQ
Thank you in advance for your patience as we transition to the new services. We are excited about the updates and how they will better serve you. The decision to improve our technology came directly from your feedback and we look forward to seeing these changes help you to achieve your financial goals. We want you to be aware of the upcoming changes and what will remain the same and ask you to read this FAQ carefully to help ensure a smooth transition to our new online banking platform.
FAQ
Will there be changes to my account number, account features, or check stocks?
Your account number and account features will not change as a part of the technology upgrade. You may continue using your current checks and deposit slips. Please note, we recently changed check providers and now offer checks at a discounted price to assist you during these challenging times. Please contact one of our bankers for more details.
In addition, you will not see any changes to your current cost of services or any new charges with the enhanced services offering as a part of the upgrade.
If your account is currently being debited for a payment outside of State Bank Financial by using the routing number and account number, these will continue to process without interruption.
What changes will I see with Digital One Business Online Banking?
Beginning on March 22, 2021, you will access Digital One Business Online Banking through the State Bank Financial Website. You will notice two online banking options. Select the Digital One Business and save this to your favorites. The new system is designed specifically for business clients ranging from minimal online banking needs to complex cash management needs. The business administrator will now have the ability to process entitlement changes, reset passwords, and add or change users without needing to engage the bank. Businesses will also be empowered to decision Positive Pay to pay or return; items not decisioned daily will be returned.
After you've selected Digital One Business from the State Bank Financial Website, each user will enter your seven-digit Company ID, username, and password to access online banking.
Day one of upgrade you will have access to 90 days of account history. Moving forward your history will grow to 18 months of history and access to check and deposit images.
You will no longer need to utilize a token or virtual token to access online banking for users. The addition of Out of Band Authentication (OOBA) will replace Token functionality. During the Preview Period, ensure all user's phone numbers and email addresses are listed correctly prior to them logging in, so OOBA can function properly. OOBA can occur via mobile phone or landline via text or phone call.
The new system will have an enhanced alert system to assist you with managing your account activities.
How much history will I have access to in Digital One Business Online Banking?
Clients currently utilizing e-Statements versus printed statements will not have access to statements dated prior to March 19, 2021, through the new online banking system. Once you have re-enrolled into e-Statements, up to 18 months of statement history will be stored. Prior to upgrade weekend, be sure to download your statements to have access outside of online banking. Post upgrade, if you need access to account history prior to the 90 days provided, please contact the bank for assistance.
Will I need to re-establish my Bill Pay Payees or Payments?
No, your payees and six months of history will be available within the new system. We encourage you to process your payments for the month prior to the upgrade weekend to not present delays in scheduling your payments. While we do not anticipate any disruption in your Bill Pay service, we do suggest reviewing your automated scheduled payments have carried over successfully once the upgrade is complete with your defaulted funding account.
Bill payment limits will be set at $10,000 per transaction and a daily limit of $20,000 maximum. If you have Bill Payment needs above these limits, please contact us to discuss alternative options. Cut-offs for processing payments will be extended to 3 p.m.
Will I be getting a new Debit Card?
Your current Debit Cards will remain the same after the upgrade, no reissue of cards will be needed. If you have authorized any merchants or businesses to automatically charge or debit your card, they will remain unchanged after the upgrade.
What changes to Mobile Banking, Mobile Deposits or Remote Deposit Capture will I see?
To access the new Digital One Business Mobile Banking Site, you will need to download the new State Bank Financial App from the Google or Apple Store. The App will be available on Monday, March 22, 2021. There will be a specific application for Consumer and for Business Clients.
Business Mobile Deposit will be available for all eligible business clients until 4 p.m. Monday through Friday for Deposit processing. If a deposit is made after 4 p.m. it will occur on the next business day.
Remote Deposit Capture clients will need to access a new merchant capture site named DLM within Digital One Business Online Banking. Once accessed, client will need to download Webscan from inside the State Bank Financial App. For client support please call 855-846-1300 for additional assistance.
Will my statement date change and will my statement look different?
If you are enrolled in e-Statements, you will need to re-enroll post upgrade. We will be waiving the paper statement fee on the March 31 Statement. Paper statement fees will be reinstated during the April statement cycle.
Will there be changes to cut-off times to process Wire and ACH transactions?
Yes, there are changes to cut-off times. We have extended cut-offs for wire transactions through online banking or via the phone until 3:30pm to process same day. Wires submitted after 3:30 p.m. will be sent the following business day.
ACH transaction files have now been extended from 11 a.m. to 3 p.m. for next day processing for your convenience.
In addition to the improved Out of Band Authentication (OOBA) you will no longer need to fax or email your transmittals for ACH and Wire transactions.
Will there be changes to ACH Blocks and Filters & Positive Pay?
Yes, there will be changes to how we process ACH Blocks and Filters & Positive Pay moving forward. These services will now be called ACH Positive Pay and Check Positive Pay. Both services will now require your review and decisioning to pay or return the item(s) as transactions present. To streamline the process, the bank will no longer need to manage these transactions on your behalf. This now gives the business the ability to control activities and make decision without interruption from the bank. Alerts should be established to notify you when attention is needed for a transaction decision. If your business utilizes this service today, your current Company ID has been added to Digital One Business for your convenience. You will want to review these to ensure they are still appropriate to your banking needs
Client Support
After upgrade, on Monday, March 22, 2021, we will have extended client service support to assist you should the need arise while navigating in the new online banking system. Our extended support will be available from 8 a.m. to 5:30 p.m. Monday through Friday. To access this support, place call 1(800) 880-7151 (select option 2).
To learn more about the changes that will take place, up-to-date communications, and instructions to help you navigate, check back here to this page regularly. Also, please watch your mail, email, and check State Bank Financial's Facebook page for supplemental and forthcoming announcements regarding our technology upgrade.
Client Phone Support:
| | | | | | |
| --- | --- | --- | --- | --- | --- |
| Phase | Dates Applicable | Days of Week | Hours Available | Phone Number | Phone Option |
| Post Upgrade | March 22 – June 18, 2021 | Monday – Friday | 8 a.m. – 5:30 p.m. | 800-880-7151 | Option 2 |
HOW-TO