Chili Fest 2019
More Fun! More Food!
The State Bank Financial 28 th Annual Chili Cook Off
October 5, 2019 and you are invited!
11AM – 2:00PM
Tickets are only $8.00
Includes Chili Tasting
Plus - State Bank Finanical re-usable Tableware
Plus - Kids under 12 are free
All to benefit DARE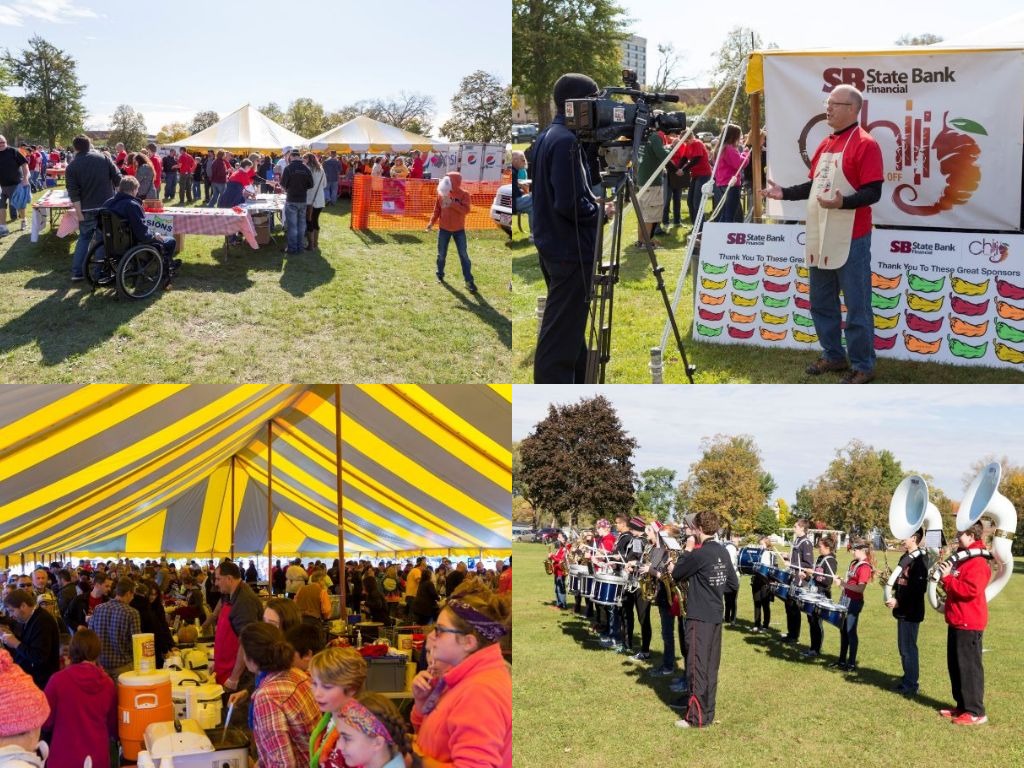 Join us at an all new location
Home to your La Crosse Loggers - Copeland Park!
Inflatables
Kids Games
Chili Contest
Full Concessions
Badgers on the Jumbo Tron
Loggers Foundation will be running a 50:50 raffle!

WE NEED COOKS! Individuals, teams, corporate groups!
Want to cook? Want to test your skills against some of the best out there? Then join us and sign up today to cook.
See all the details here: Chili Fest Brochure
4 Prize Categories! Bragging Rights! AND YOU are helping a great cause!
To get registered ASAP connect with Cook Committee Chair Ashley Monsoor and she will get you registered.
[email protected]
608.791.4574
We need you! More Cooks, More Chili, More Chili more people, more people more funds!
Join us for Chili Fest 2019 – the State Bank Financial 28 th Annual Chili Cook Off to benefit DARE.
Special Thanks to our 2019 Chili Fest Sponsors
J.F. Brennan Company Inc.

Rod's Ride on Powersports
Cleary Management Corporation
Festival Foods
Jumpstart Sales Inc.
Quillins IGA
Beer By Bike Brigade
Hilltopper Refuse
Chili Cook-Off History
In 1991 a group of State Bank Financial Associates decided to come together to help raise funds for a little-known program called D.A.R.E. It was an idea that the area Police Departments were "trying" and they needed support – both financial and publicly. The idea was based on getting to young kids early and often to offer a message that would mentor decision making, behavior choices and a commitment to stay away from alcohol, tobacco and drugs.
To date, the La Crosse and surrounding D.A.R.E program has brought the message to over 14,000 kids and counting. The State Bank Financial Chili Cook Off has eclipsed the $265,000 mark and our hope is to make the 28 th Anniversary the biggest to date.
---
Donations, questions or media inquiries please email: [email protected]
Proceeds benefit DARE in La Crosse, Onalaska, Holmen and La Crosse County.
Learn more about these organizations by visiting their websites.