Thank You!
2018 Chili Cook Off to benefit DARE and the La Crosse Public Education Foundation was a great success. Thank you to all the cooks for your time, dedication and deliciousness!
Here is a list of this year's winning teams
Chef's Choice Award: 95.7 The Rock
President's Award: La Crosse Fire Department
People's Choice:
#1: Troop 11, Pack 28
#2: 95.7 The Rock
#3: La Crosse Public Education Fund
Presentation Award: Dairyland Power
Pepper Contest: A tie for first place:
Ricky Collinsworth & Isaac Wenzel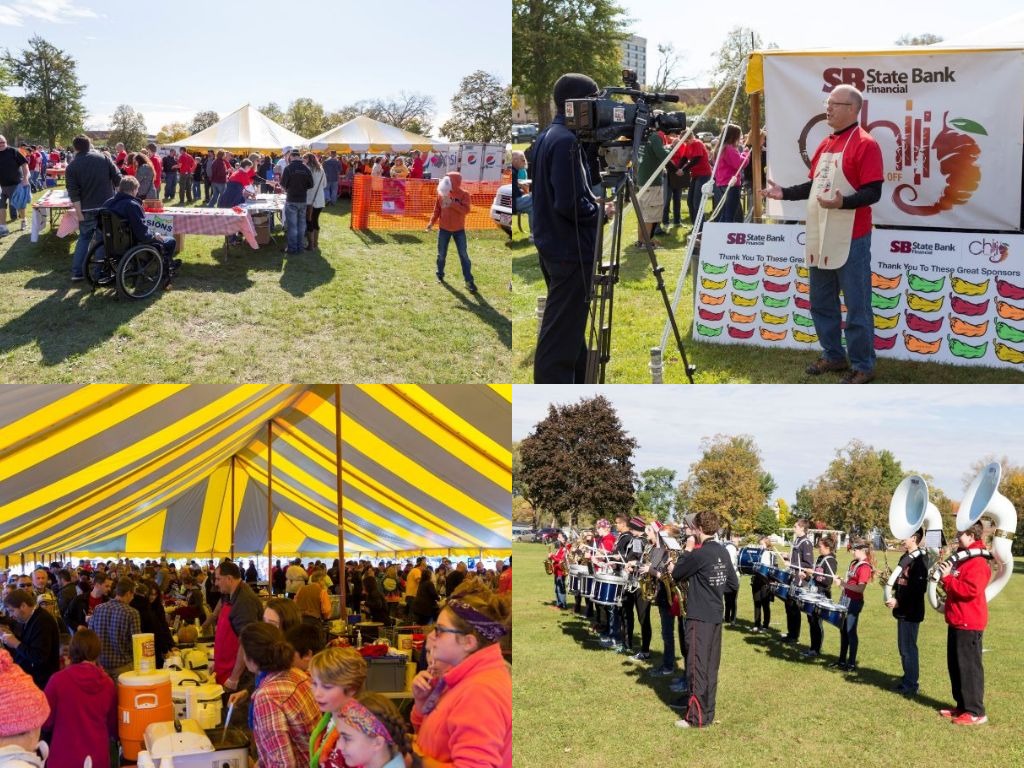 Thank you again for coming out and supporting this event. We look forward to seeing you next year!
Chili Cook-Off History
In 1991 a group of State Bank Financial Associates decided to come together to help raise funds for a little-known program called D.A.R.E. It was an idea that the area Police Departments were "trying" and they needed support – both financial and publicly. The idea was based on getting to young kids early and often to offer a message that would mentor decision making, behavior choices and a commitment to stay away from alcohol, tobacco and drugs.
To date, the La Crosse and surrounding D.A.R.E program has brought the message to over 14,000 kids and counting. The State Bank Financial Chili Cook Off has eclipsed the $265,000 mark and our hope is to make the 27th Anniversary the biggest to date.
---
Donations, questions or media inquiries please email: [email protected]
Proceeds benefit DARE in La Crosse, Onalaska, Holmen and La Crosse County as well as the La Crosse Public School Education Fund.
Learn more about these organizations by visiting their websites.