Welcome to our Thought Leadership Blog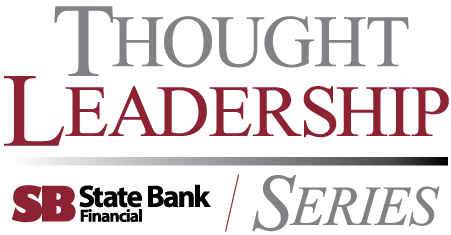 As always, at State Bank Financial we work to bring you the very best in community banking and continue to challenge ourselves to always be looking forward. Our desire is to be leading in the industry on ideas, solutions and services that help our customers and our communities.
Our Thought Leadership Blog gives you an opportunity to follow along. We do hope you continue to join us at our area Thought Leadership Series events and when you can't make it, you can always learn more through our Thought Leadership Blog.
View all posts
Next up: Profitability Fundamentals Workshop
Published: 09/11/2017
The Thought Leadership Series continues. State Bank Financial will team up again with EWH Accounting to present a third program for small businesses.
Read More